Teach a man to fish, and you feed him for a lifetime. Give him ramen noodles, and you don't have to teach him anything. - Lawrence Downes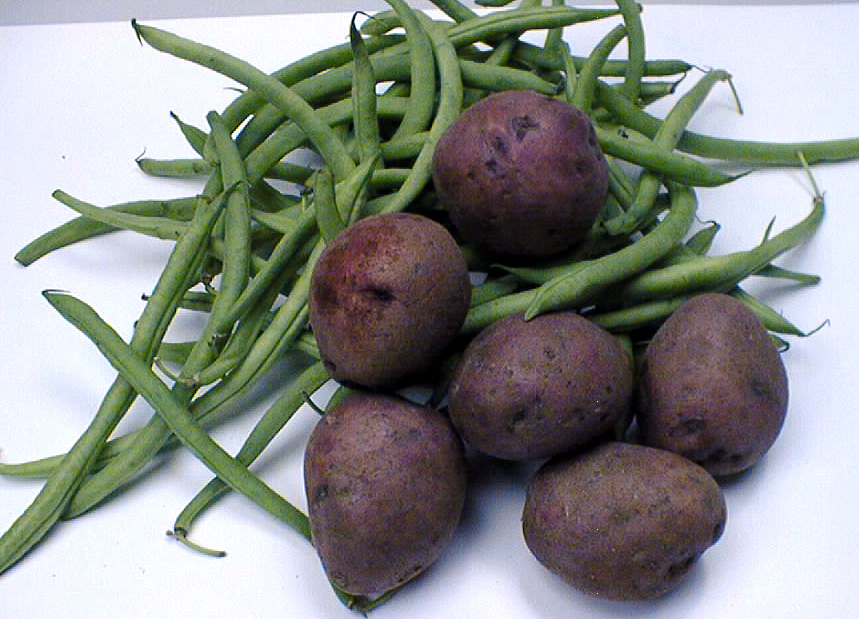 This is an original recipe... I don't know whether the French even eat potato salad, but if they did, I imagine it might be something like this. The artichokes and tarragon give it sort of a sweet flavor, which complements the olive oil. It's interesting with small purple potatoes, if you can find them.
for dressing:
1/2 tsp Dijon mustard
2 Tbsp wine vinegar
2 Tbsp good-quality olive oil
1 tsp tarragon, chopped
1/2 cup mayonnaise
fresh ground pepper to taste
1 lb new potatoes of any colors (yellow finn are nice), halved or quartered and boiled
8 oz frozen artichoke hearts, thawed and coarsely chopped
8 oz thin green beans, steamed
a few cornichon pickles, diced
Dissolve mustard into vinegar; beat in olive oil with a fork, adding chopped tarragon and ground pepper. Beat this mixture into mayonnaise. Toss potatoes, green beans, and artichokes with dressing. Chill.